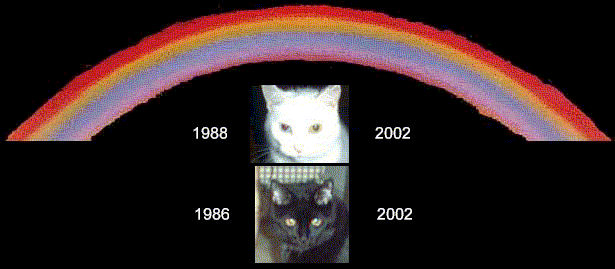 Snowball kitty passed away after an illness in January 2002. A hairball to the end, she was always wanting food and attention. Her favorite place was on Ava's shoulders when Ava would come home.
Rambo cat was diabetic since 1992. During his last few months, his health deteriorated until the end finally came. He would always greet me at the door, looking for attention and food.
They both are now up in kitty heaven playing and eating to their heart's content.
We miss them both. The house will not be the same.
Rambo & Snow have been remembered
times